About Us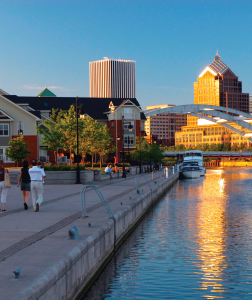 We are real estate investors that specialize in buying and selling homes in the Rochester New York area.  We also provide the option of immediate debt relief for local home owners. Our services can help you avoid foreclosure, bankruptcy and litigation. We are not real estate agents nor are we affiliated with any real estate agency. The main difference between us and a real estate agent is that agents will be listing your home, while we will only deal with homes that we have an equitable interest in.
We pride ourselves in making quick decisions and not wasting anyone's time. Time is valuable and we respect that.
There are never any fees, commissions or other charges to you.
– Behind on payments/Foreclosures.
– Making double payments?
– Bought a new home, but can't sell the old one fast enough?
– Trouble selling because of no equity?
– Death of a loved one? Need to settle an estate?
– Job Transfer or Relocation?
– Liens or Title Problems?
– Need to sell because of a Divorce?
– Tired of being a landlord?
– Real estate agent hasn't come through as promised?
– Is your house vacant, or in need of repairs?
We have helped sellers, in every conceivable situation, solve their real estate problems. Give us the opportunity and we will help you get rid of the hassle of selling your house so that you can get on with your life.  If you would like to sell your house, please fill out our seller's application to get the process started.
We handle all of the paperwork and make all of the arrangements. You will get a simple no hassle closing, with no cost to you.
It doesn't matter if your house is in perfect shape, needs repairs, is vacant, or neglected, we can buy it fast.