Earn Extra Cash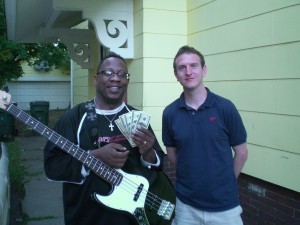 Do you know of anyone who wants to sell their home fast and at a fair price?  We will give you $500-$1000 just for calling and telling us about it.   It's that EASY!
We guarantee it'll be the easiest money you ever make.  Just ask Herb, one of our favorite "bird doggers." We saw him walking down the street last year and Mark jumped out of the car to tell him about this opportunity.  He said, "You know what, my brother is trying to sell his house. You should call him up." We called his brother and eventually bought the house.  That one sentence earned Mr. Herb five Mr. Franklins!!! (That's $500 for about 7 seconds worth of work.)
We spend a lot of time and energy on our marketing. In fact, it's the lifeblood of our business.  But even with all of the marketing we do, we can't be everywhere at once. And that's where YOU come in! We are in search of "bird dogs" and if you want to make an extra (and did I mention EASY) $500-$1000 per month, then read on.
What are we looking for?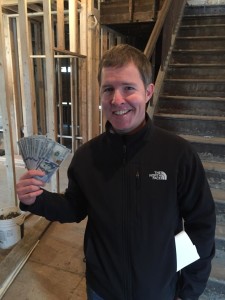 Our office motto is, "We solve problems where real estate is part of the solution." That means we are looking to buy properties that have a problem attached to it.  Generally speaking, these will NOT be properties that are already listed with a real estate agent.
We are looking for properties that are:
1) Abandoned, boarded up, or vacant Ugly houses in which the homeowner might be interested in selling.  But MOST IMPORTANTLY we look for houses in which the people MUST sell.  Maybe you know someone who inherited an unwanted property, got a job transfer or who is behind on payments.  Maybe they are going through a divorce, bankruptcy or are making double payments. Homes with no equity or that are "upside down" okay too.
Basically, we are looking to solve problems. If you know someone who needs help, tell us about them.
How does it work?
It's really easy.  Just keep your eyes and ears open. If you come across a property or situation like the kind described above, take note of it and call us now 585-210-3927.  At the very least, we will need the address of the property.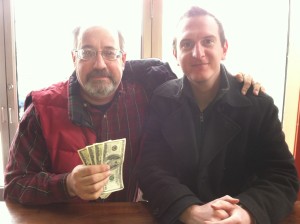 It would also be extremely helpful if you could find as much information about the situation as possible.  Who owns the property?  What repairs are needed?  And if you can find out, WHY is the owner selling?
Give us the information you gather. We will research the property, talk to the owners and see if it makes sense for us to get involved.  If we buy the property, we will give you $500-$1000 after closing.
FAQ
Who Can Be A Bird Dog?
Anyone! Our bird dogs range from stay at home moms,to students, to postal workers, door-to-door evangelists, delivery drivers, mortgage brokers, store clerks, etc. Everyone knows someone who might need to sell home. It's just a matter of tuning into other people's lives and letting us know if you think we could help them.
Is there a limit to how many people I refer to you?
Absolutely not. Understand however, that we may not be able to buy from everyone that you bring to us. The business transaction must make sense for both all parties. That being said, there is no limit. The more you find the more money you will make.
How do I get paid?
Ah, the most important part. After closing on a deal that you referred to us, We will go to the bank and get some fresh and crisp hundred dollar bills. We'll call you and decide on a convenient place to meet.
How do I get started?
Glad you asked. Just be on the look out for properties like we talked about. If you come across one, give us a call. We'll get some information about you and the property and take it from there.
If you have any questions or want to learn more about our "Bird Dog" Program, give us a call today 585-210-3927